Whimsical, dark, and utterly distinctive, the artistic vision of Tim Burton has captivated audiences for decades. With a filmography that spans genres and generations, Burton's work has left an indelible mark on the world of cinema and art.
Now, fans can immerse themselves in the magical world of this visionary director through the Tim Burton Museum Tour, a one-of-a-kind experience that delves into the heart of Burton's creations. Join us as we take a journey into the labyrinthine world of Tim Burton, uncovering the secrets behind his enchanting and macabre masterpieces.
The Museum Experience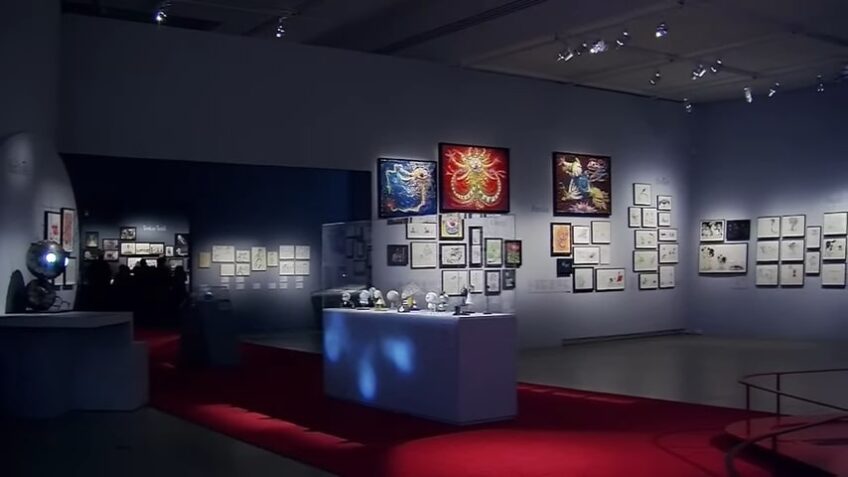 It is a dream come true for fans of the iconic filmmaker. This immersive experience is housed in a stunningly designed building, created to evoke the twisted, Gothic sensibility that permeates Burton's work. Upon entering, visitors are greeted by a dizzying array of exhibits and installations that pay tribute to the director's unique vision.
A Tour Through Burton's Filmography
The museum tour takes visitors on a chronological journey through Tim Burton's extensive body of work, from his early days as a fledgling animator at Disney to his latest cinematic triumphs.
Along the way, visitors can explore the artistic process behind some of Burton's most iconic films, including "Edward Scissorhands," "The Nightmare Before Christmas," "Beetlejuice," and "Sweeney Todd: The Demon Barber of Fleet Street." Each film exhibit features original concept art, storyboards, costumes, props, and even animatronic figures, providing a rare glimpse into the intricate world-building that has become synonymous with Burton's work.
Interactive Exhibits
The Tim Burton Museum Tour offers a range of interactive experiences that allow visitors to delve even deeper into the director's creative process. Highlights include the opportunity to create your own stop-motion animation using Burton-esque characters, a chance to explore the 3D world of "Corpse Bride," and a room dedicated to the art of filmmaking, where visitors can experiment with various techniques, such as green screen technology and special effects makeup.
Artwork and Sculptures
The museum also showcases an extensive collection of Burton's original artwork, including sketches, paintings, and sculptures. These pieces offer an invaluable look into the director's imagination and reveal the early seeds of ideas that would eventually blossom into some of his most beloved films.
The Impact of Tim Burton
The Museum Tour is more than just a celebration of one man's artistic achievements; it's also an exploration of the profound impact his work has had on popular culture and the art world.
Tim Burton's Influence on Cinema
His films have not only earned critical acclaim and box office success, but they have also inspired a new generation of filmmakers. His unique visual style, characterized by a blend of Gothic sensibilities and whimsical fantasy elements, has influenced countless directors, from Guillermo del Toro to Henry Selick.
Pop Culture Phenomenon
Burton's creations have permeated popular culture, inspiring everything from fashion to music. His characters, such as Jack Skellington, Edward Scissorhands, and Beetlejuice, have become instantly recognizable icons and continue to influence new generations of artists and designers.
Fine Art and Gallery Exhibitions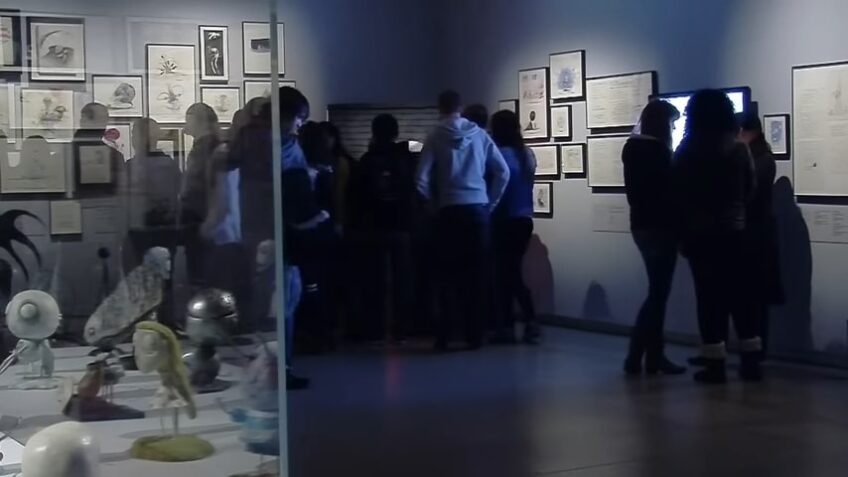 In addition to his contributions to the world of film, Tim Burton has also made a significant impact in the art world. His unique style and darkly whimsical subject matter have been featured in numerous gallery exhibitions and prestigious art institutions, including the Museum of Modern Art in New York City and the Los Angeles County Museum of Art. These exhibitions have helped to solidify Burton's status as a prominent figure in contemporary art.
The cultural and societal commentary in Tim Burton's work
Many of his films touch on issues such as discrimination, isolation, and the struggle to fit in. His characters often represent those who are ostracized or different from the norm, highlighting the importance of acceptance and individuality. One of his most famous films, "Edward Scissorhands," is a commentary on the pressures to conform to societal expectations and the dangers of isolation.
The character of Edward, with his scissors for hands, represents those who are ostracized and judged for being different. His work often highlights the importance of embracing one's uniqueness and the beauty of imperfection. Burton's art also touches on political and social issues. In his exhibition at the Museum of Modern Art, "The Melancholy Death of Oyster Boy and Other Stories," he tackles issues such as environmentalism and the destruction of nature. His work often highlights the consequences of neglecting our environment and the importance of taking action to preserve it.
Exclusive Museum Tour Features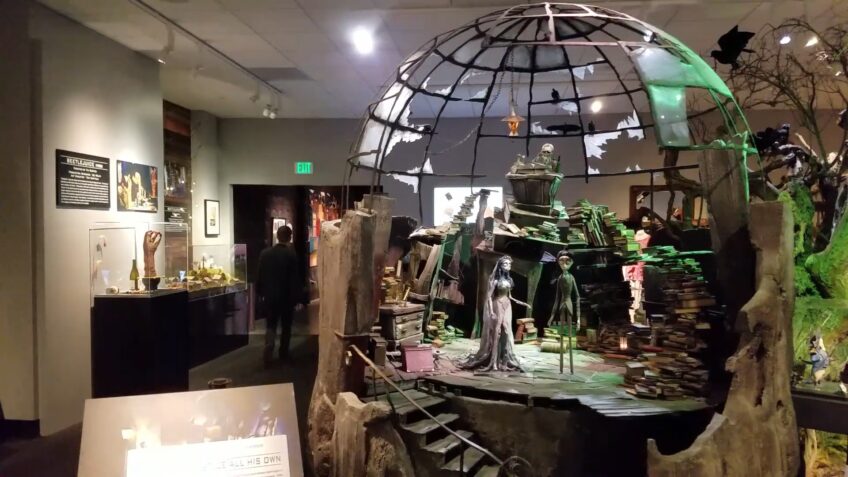 The Tim Burton Museum Tour offers exclusive features and experiences that set it apart from other museum experiences, making it a must-see destination for fans and art enthusiasts alike.
Behind-the-Scenes Access
One of the most exciting aspects of the Tim Burton Museum Tour is the unprecedented access to behind-the-scenes materials and never-before-seen content from Burton's vast archives. Visitors will have the chance to view private correspondence, production notes, and early drafts of scripts, providing an unparalleled look into the inner workings of Burton's creative process.
Special Events and Screenings
The museum regularly hosts special events and screenings, including Q&A sessions with key collaborators and retrospective screenings of Burton's films. These events offer visitors the opportunity to gain further insight into the director's work and even meet some of the talented individuals who helped bring his visions to life.
Limited Edition Merchandise
No visit to the Tim Burton Museum Tour would be complete without picking up a memento to remember the experience. The museum's gift shop offers a wide array of exclusive merchandise, from limited edition prints and sculptures to clothing and accessories inspired by Burton's signature aesthetic.
Planning Your Visit
Embarking on a journey through the Tim Burton Museum Tour is an unforgettable experience, but it does require some planning to make the most of your visit.
Guided Tours and Workshops
To enhance your experience, consider booking a guided tour led by knowledgeable docents who can provide additional insights into Burton's work and the exhibits on display. The museum also offers a range of workshops and educational programs for visitors of all ages, from hands-on animation workshops to in-depth discussions on the art of filmmaking.
FAQs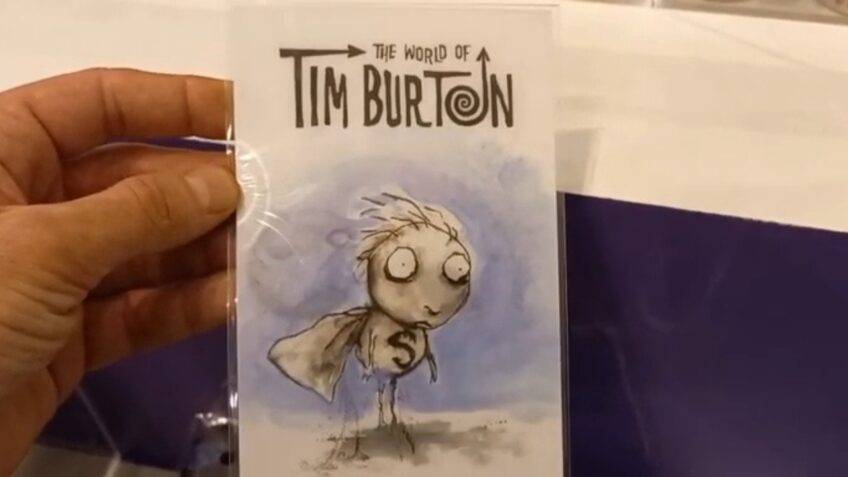 Are there any special events or screenings at the Tim Burton Museum Tour?
The museum regularly hosts special events and screenings, including Q&A sessions with key collaborators and retrospective screenings of Burton's films. For a list of upcoming events, visit the official museum website.
Is there a dress code for the Tim Burton Museum Tour?
There is no specific dress code for the museum, but visitors are encouraged to dress comfortably and appropriately for a public space.
Can I bring a backpack or a large bag to the museum?
Large bags and backpacks may be subject to inspection by museum staff and may need to be checked in at the coat check area. It is recommended to bring only small bags or purses to the museum.
Is the Tim Burton Museum Tour appropriate for children?
It is suitable for visitors of all ages, though some of the content may be more appropriate for older children and adults due to the dark and sometimes macabre themes present in his work. Parents are encouraged to use their discretion when determining if the museum experience is appropriate for their children. The museum also offers workshops and educational programs specifically designed for younger visitors to engage with Tim Burton's world in a fun and age-appropriate way.
Conclusion
The Tim Burton Museum Tour is a mesmerizing journey into the mind of one of the most innovative and influential artists of our time. With its captivating exhibits, interactive experiences, and exclusive content, the museum offers a unique opportunity to delve deep into the world of Tim Burton, leaving visitors with a renewed appreciation for the boundless creativity and artistry that defines his unforgettable body of work. Don't miss your chance to step into the spellbinding world of Tim Burton and embark on an adventure like no other.